Welcome to the new space! 
Stretching our legs and working out the kinks, but I'm excited to announce that the Kincaid parade has arrived to the blog.
I'd love for you to spread the word…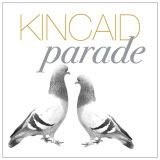 I hope y'all like it! I sure do. Thanks to Jessi for making this happen!