The book club gals have been reading Chapters 2-5 of Grace for the Good Girl over the last two weeks… here's what I've got, y'all.

1.
Don't you love a gritty testimony? We've all been touched by a story of bad-turned-good. It's in our nature. It's easy to give God the glory when someone shares a story about the depths from which they were pulled.
But what if you've never really been bad? What if you've been following the rules your whole life? What if you got saved at a harvest festival at the ripe old sinful age of three?
From what, then, did Jesus' death & resurrection save me?
There's not much to write after this. I'm still forming the answer. I know that it involves words like sin and self-righteousness and pride, all of which are just as isolating as words like alcoholism and murder.

2.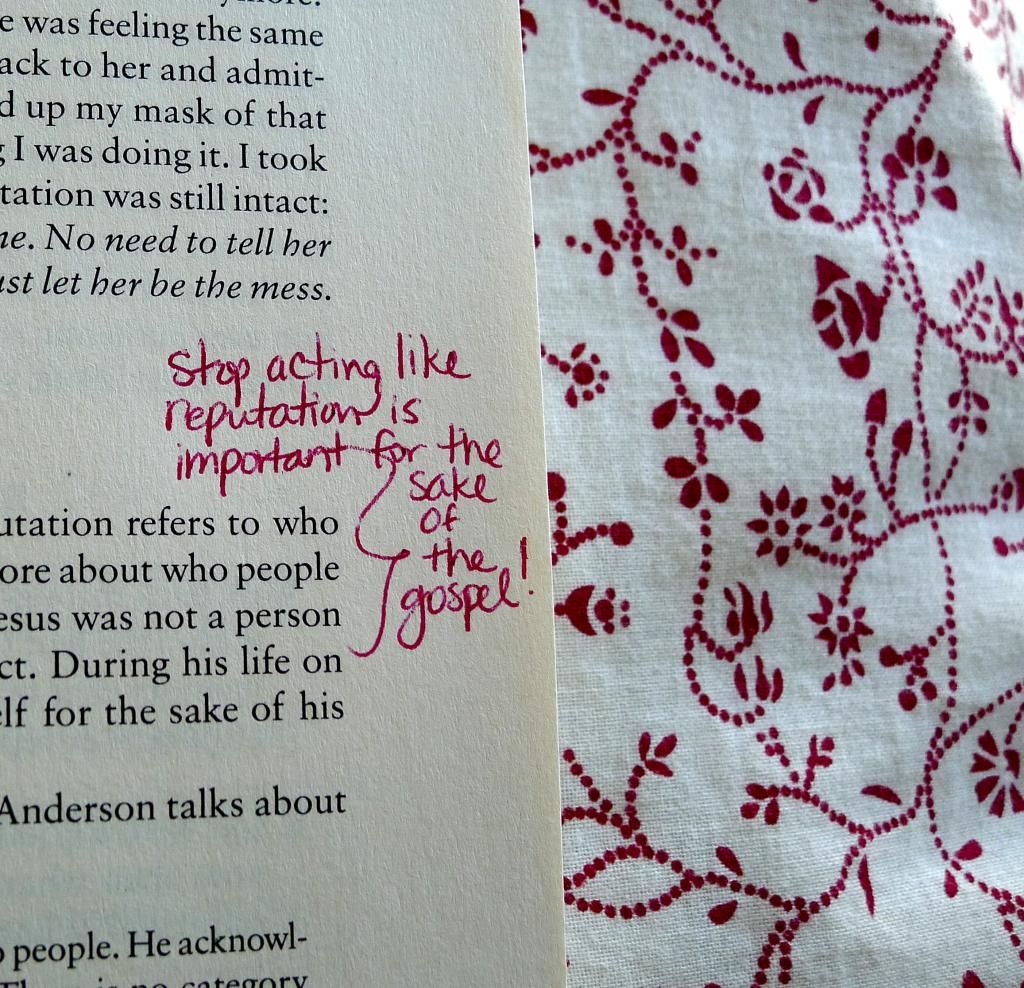 Jesus never focused on building his reputation. He spent most of His time in shady scenarios, head high and skin thick. He hung out with the worst of the worst, in order to offer them the best of the best.
I still can't figure out why I care so much about what people think of me. It's embarrassing to admit that I put more more emphasis on my reputation than I do my character.
What's worse, I worry about my reputation under the guise of Christianity. As if it gives me a free pass to obsess over others' perception of me. I can't be misunderstood! I might misrepresent Jesus! Twisted, right? Jesus doesn't need my sterling reputation to show people His love.
I'm feeling painfully convicted by these two issues, but oh so unbelievably refreshed. The Lord is doing tremendous things on my heart right now through this book, and I couldn't be more thankful. Can't wait to read about your experiences with these chapters, ladies!
Next Thursday, we'll be covering Chapters 6-8. Enjoy!