I am so pleased with this last year! Some of it has flown. Some of it has crawled.
You've taught me so much. Hopefully I've taught you a little.
I can't wait to share many more years with you, mister man.
For your birthday, we had friends and family over (in costume) for a cookout.
F-U-N:
Lucas was an army man. Avery was Darth Vader.
Your papa & I were pirates.
You were the cutest darn monkey I ever did see.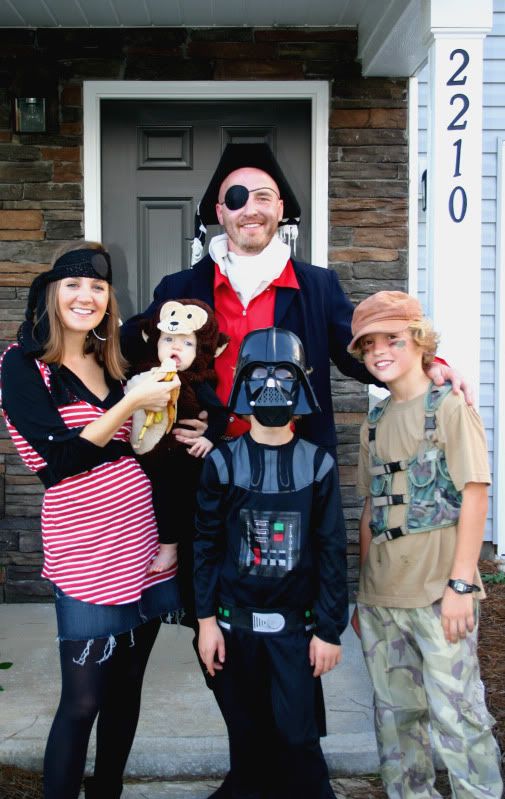 You ate so much throughout the night; you didn't leave room for cake.
You only got through a few bites before you gave up. It was still precious.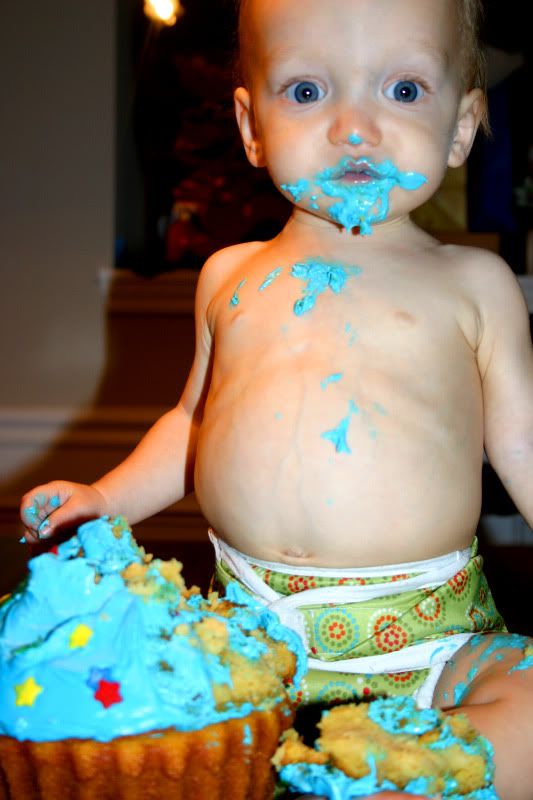 Daddy bathed you and brought you back down to party, but you were beat.
You snuggled with Sunshine (how perfect was her costume?!) for awhile.
We tried to make you open presents, but you were too worn out.
You chilled on the floor while some of the other babes checked out your loot.
And then you were OFF TO BED! Successful night.
Oh, and the Panthers won their first game of the season!
Chris said, "I knew the Lord wouldn't let them lose on my son's birthday."
Here's to a year, boy. Here's to many more.