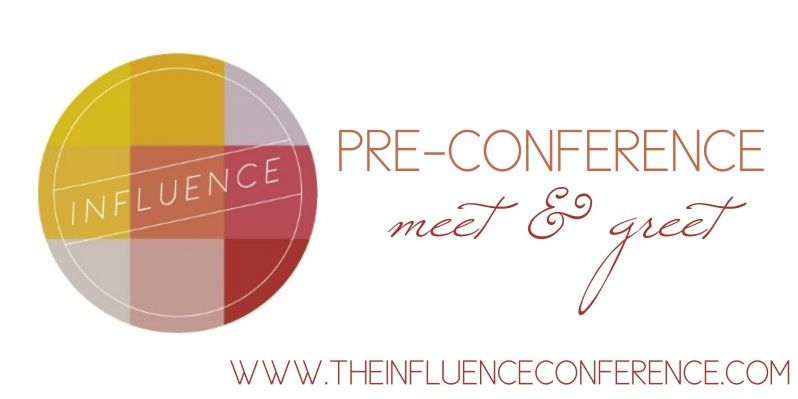 Can you believe it's next month?! If you're still on the fence, hop on over and
buy a ticket
! There are still a few left, and this event is shaping up to be a fantastic one. Some of us hosts & community leaders  decided to lighten the awkward and start getting to know each other more before the conference. Please oh please join in!
3 THINGS YOU SHOULD KNOW ABOUT ME:
1. I tend to dread "meet & greets." I'm the one who wrote this post.
2. Early to bed, early to rise! My idea day begins at 7:30am and ends before 11pm.
3. I haven't blown my hair dry in almost two years. I keep things long and lazy.
2 THINGS I'M LOOKING FORWARD TO:
1. Turning words like leverage and influence into words like applicable and practical.
2. Stripes party! Stripes party! Stripes party!
1 THING I CANNOT LEAVE HOME WITHOUT:
1. Burt's Bees lip balm. Absolutely.



Your turn… 
Are you coming to Influence? Let us get to know you. 
Link up below, and be sure to visit the sites of the other ladies attending, too!