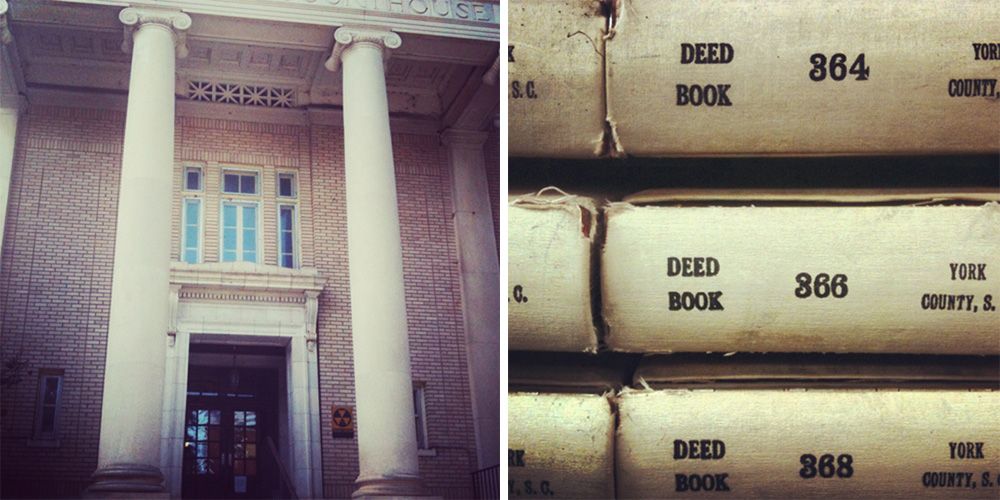 Awhile back, I visited the county courthouse in order to dig up some information on the house & property we're purchasing. I read some fascinating handwritten accounts of the land changing hands. One story told of a lady who sold the property (she lived at the back of the land), only to have to buy back a piece a year later… she'd forgotten to save enough for her own driveway!
I know I've stayed quiet about our move, but we're still on! We were actually hoping to be in our new digs by now. We've had to delay closing once thus far, and I anticipate a few more snags along the way. I can't lie – It's been a long, frustrating road. Buying a foreclosure property is not for the faint of heart! The bank agreed to pay for several repairs, but contractor bids and inspections have slowed the process tremendously. In the meantime, we've had to submit the same paperwork over and over to our lender, every few weeks. That part gets old fast!
Anyway, enough complaining. We're grateful to have a roof over our heads. We're even more grateful for the chance to put a new one over our heads shortly. Until then, we'll do our best to stay patient. We'll ask our future renters for grace, and our God for favor. Stay tuned – hopefully I'll be able to put this board to use by Thanksgiving!